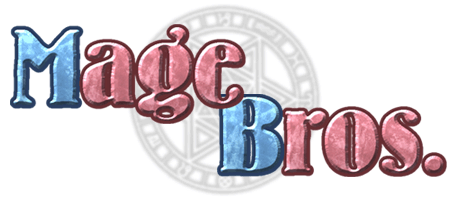 Copyright © 2003-2009 Saito Games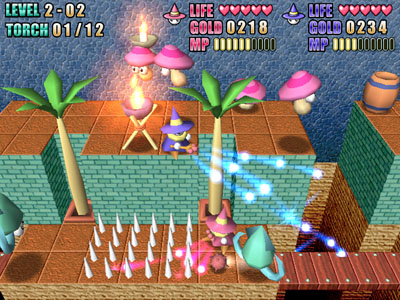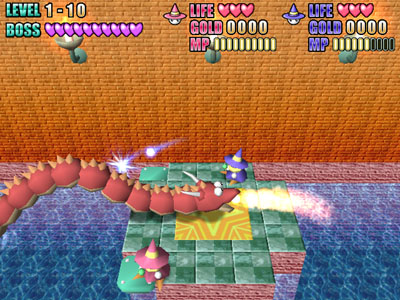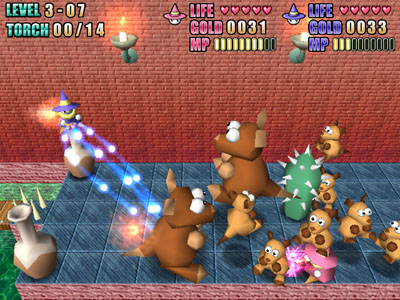 Mage Bros. is a 3D side-scrolling platform game. You play as a mage and use your magic wand to defeat your enemies. To progress through the game, you need to light all the torches in each level to open the warp gate to the next level and defeat the boss guarding the gate to the next world.
4 unique worlds, 10 levels per world

Includes cooperative 2 player mode

Exciting boss battles

Weapon upgrades and power-ups

Supports analog controller
This game is Shareware. Unregistered version is limited to the first world only.
Windows 2000/Me/XP/Vista (Requires DirectX7 or higher)

64MB RAM

10MB of free hard disk space

3D accelerated video card

Analog controller recommended
Mage Bros. Ver1.1 (1.0MB)
This software is Shareware. You need to register to play all the levels. The registration fee is US$9.95. Online registration using a credit card is available.
REGISTER ONLINE NOW
If you succeed the registration process, you will receive a registration key via E-mail. Click "Enter Registration Key" button on the start-up window and enter the registration key.